Aladdin's Profile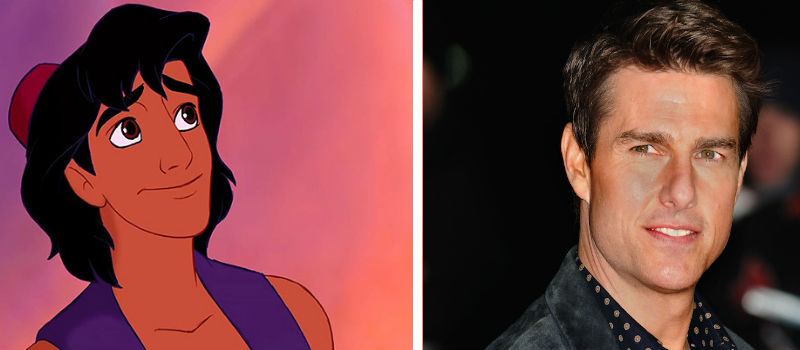 In the well-known Disney film Aladdin, the main character, of course, is Aladdin. Even though we know Aladdin is a handsome Arab man who dreams of becoming something more and living happily ever after with the beautiful princess Jasmine,

we had no idea Aladdin was based off a well-known actor's profile. Nope, it wasn't an Arab actor, it was none other than Tom Cruise! After comparing their profiles side by side I have to say Aladdin doesn't look a thing like Tom Cruise. Aladdin is Aladdin, plain and simple.
Two Opposing Roles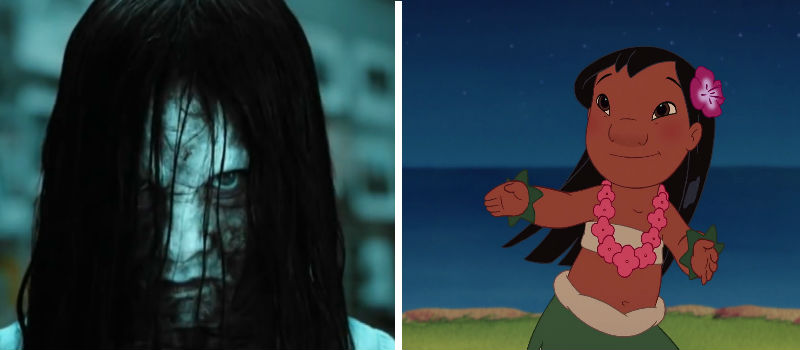 Sometimes actors can surprise you, and that's certainly the case with Daveigh Chase, an actress who played the part of adorable Lilo in Disney's Lilo and Stitch film. It just so happens that Chase has been in other roles, and this one, in particular, is shocking. She played the creepy black-haired girl from the horror film The Ring! Yeah, that's right. I don't know about you, but I still have nightmares from this scary film. Well, that just goes to show just how talented she is. She can be super sweet and creepy if need be!