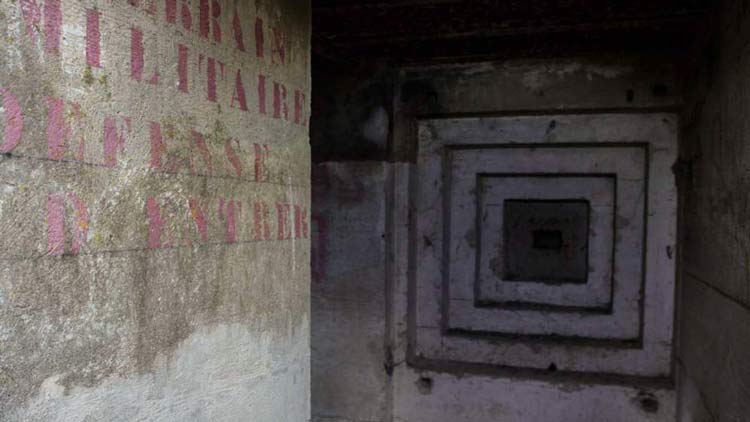 REWORD:
The name of the bunker Marc Askat found wasFührerhauptquartier Wolfsschlucht II, and Adolf Hitler wasn't the only terrifying figure who resided there. Here you see the floorboards fell away and rusted pipes beneath. This wasn't in every location of the bunker. The bunker served as the Nazis' Western Front military command center and housed dozens of German officers and their staff.
The maze of passageways and rooms would've been full of Nazis plotting the expansion of their fascist regime. What makes this bunker all the more terrifying is that it was just one of ten similar sites used by Hitler during the war—which gives you an idea of just how vast their influence was. In a bunker like this one, it was difficult for Allied forces to find and attack Hitler.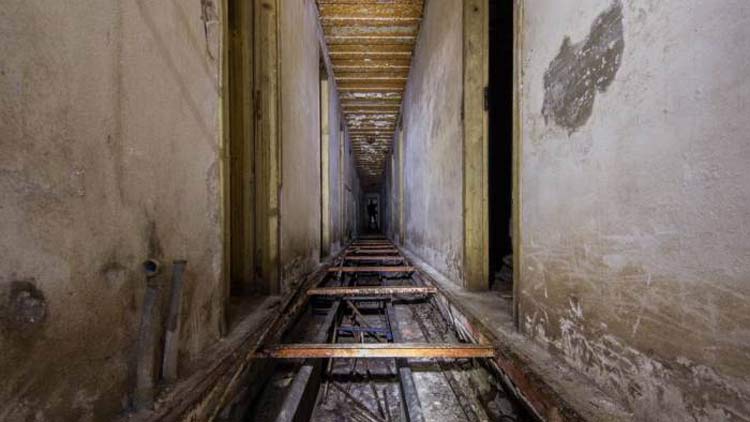 REWORD:
In this room you can see the ceiling is ripping off and more rust stains located on the wall underneath what appears to be a shelf. What that shelf held, we are unsure but it probably helped contribute to the gore of WWII. World War II was one of the bloodiest wars in history. The unprovoked German attack on Poland in 1939 set the war in motion, and it raged for six years until the Nazis were defeated in 1945. It was a brutal six years, with more than 50 million soldiers and civilians killed in the war.
A large portion of the death toll was due to the genocide of six million European Jews killed by Hitler's directives. Death camps and concentration camps contributed one of the deadliest genocides in history. This genocide was carried out in stages, with the extermination camps eventually posed as "the Final Solution to the Jewish Question." The bunker is a reminder of this horrifying chapter in history.